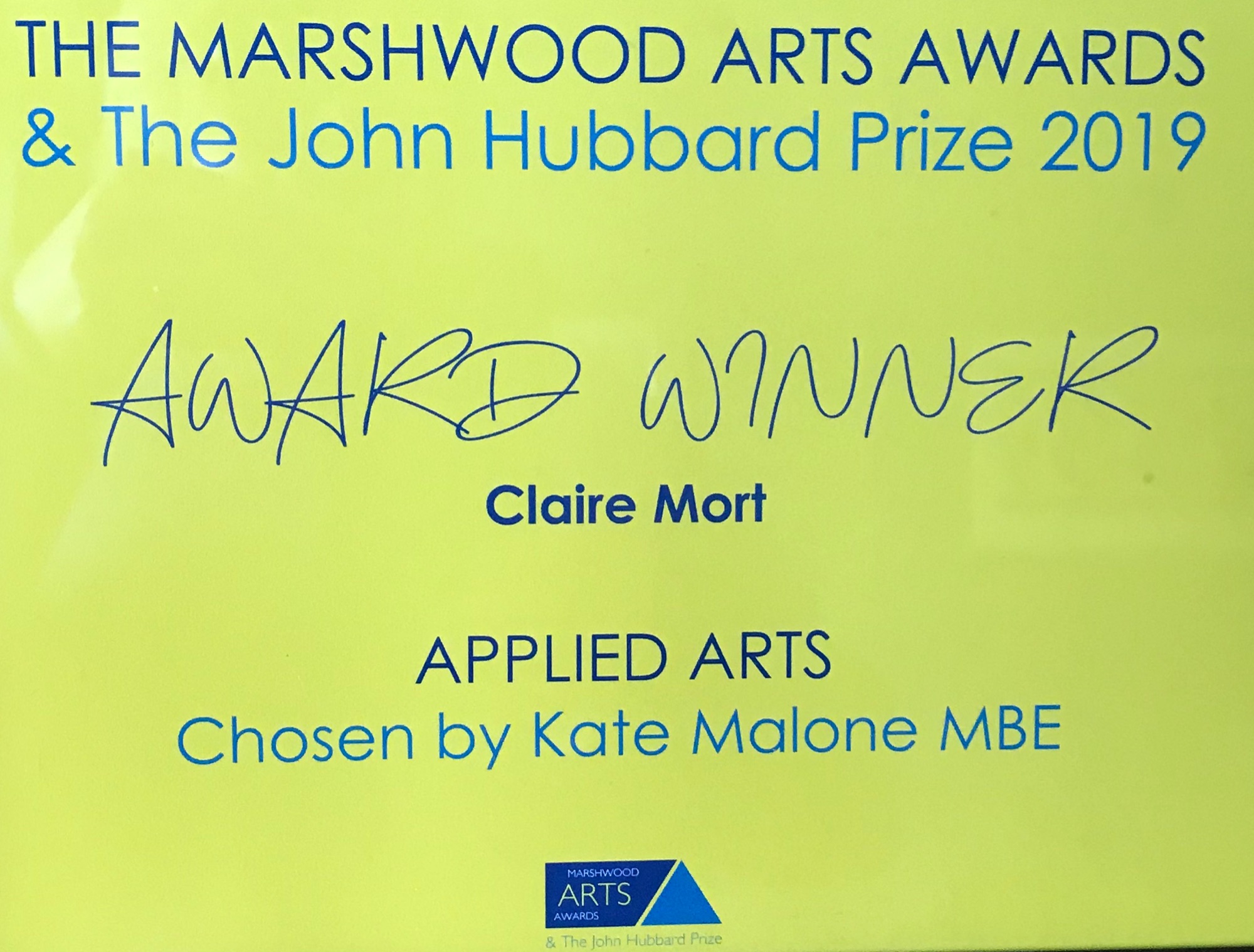 Claire is an award winning British textile artist and her work is held in collections in Europe, Australia and the USA.
She won the Marshwood Arts Awards & John Hubbarb Prize 2019. Claire won the Applied Arts Award chosen by Ceramicist Kate Malone MBE. Kate Malone said of Claires' work "The sense of colour is dazzling, and the content is both amusing and emotionally engaging."
Amazing art societies with amazing artists.