So, sadly one of my dearest friends passed away recently and this has given me a lot of time to think about where I am going creatively. Grief is a strange animal and it has made me realise that creativity is not only about what we do, its about the space in between. So here and on instagram I will be featuring a lot more of my creative process and what it means to me to be a creative. I love many creative things including my allotment, cooking, and film photography using old cameras and I will be sharing my creative process with these things as well as my art, as for me they are all linked with how I create. I am not a machine and all of these things feed into my whole creative soul. I will be doing new work very soon, lots of portraits and some work relating to the process of grief. I may not be exhibiting as much this year as I did a lot of exhibitions last year and I need some time to just create.
So much happening in this month, preparations for upcoming exhibitions, new work in the pipeline. Claire will be exhibiting with the amazing Prism Textiles Group, which she is a member of. This fab exhibition will be taking place at the Art Pavillion, Mile End Park, London. The title of the exhibition is Untold. In other news, Claire will now be putting together a newsletter for anyone interested in her work, please sign up at the bottom of the page to receive updates. She is also looking at new ways to connect with people stepping away slightly from the pressures of social media and algorithms. Claire is joining Kofi, here you can support Claire by treating her to virtual coffee, link at bottom of page. So exciting things in the pipeline.
Has someone clicked the fast forward button... we are hurtling towards the end of February and it has been a super busy month. Claire is preparing her work to enter the Royal Academy Summer Exhibition and busily stitching away to complete her pieces for the Prism Textiles exhibition which is in April. Exciting times.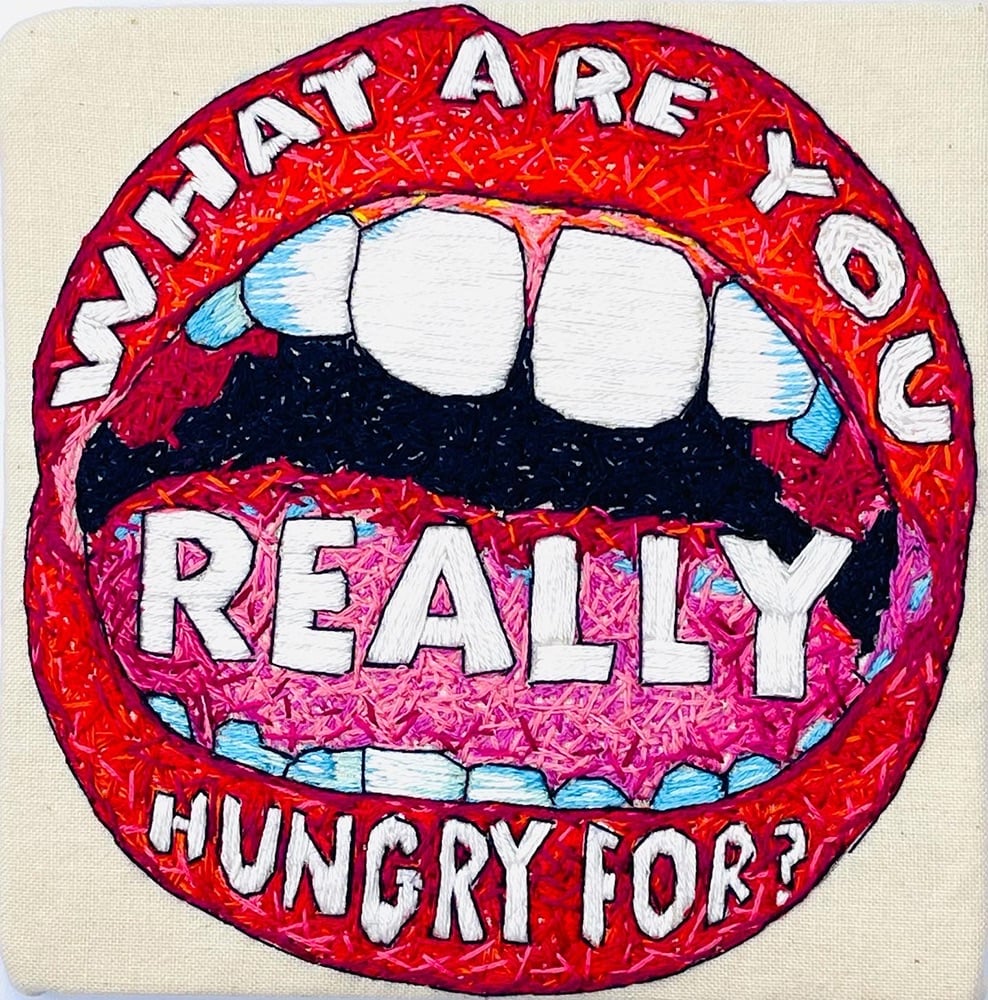 Gosh where did January go? So, Happy New Year, belated I know. There are so many things going on in the background right now, exciting projects and exhibitions. Coming up in February I have two exhibitions, firstly The House Of Smalls. An amazing exhibition set in dolls house. the brain child of Amy Oliver. This will be a group exhibition about self medicating and addiction. I am truly honoured to be included, alongside many other talented artists. Also coming in February is an exhibition for the Ken Griffiths Bureau. I was lucky enough to be commissioned to make my own response to the very famous photograph of Princess Margaret taken by Ken Griffiths. This exhibition has been put together by Kens daughter Ruby. 20 years, 20 artists, 20 works. In other exciting news, I shall also be exhibiting four pieces of work in a group show with the amazing Prism Textiles Group. Already shaping up to be a busy year.
November 2021
Gosh, where did November go? I had a lot planned for November, but sadly I got poorly and I had to take some time out. All better now, thank goodness and I am back in the studio. Above is an image of my latest piece which is Blossom Small. My first piece in my Trauma Tales Series. Blossom is a cycle breaker, she has had quite the journey since childhood and her older self is now travelling back in time to rebuild her and to show her that change and healing is possible, not only for her, but for anyone who has experienced trauma.
I was booked to do a talk for A Love Note For Textiles, and this will be rescheduled for the New Year... Exciting times.
Its not long now until the this year will be over, and I will be spending the next month making another version of my Domestic Goddess/Bullshit Club piece. One of my fave pieces. I will also be making my Brave Pants for my inclusive Brave Pants Club, which I launched on Instagram. I am looking forward to seeing what everyone creates.
I had the great honour of having my portrait of Oprah shared on her Oprahs Book Club page on instagram too this month. Its been a busy month.
More fabulous stuff in the pipeline which I cannot wait to share with you in next months news.
October 2021
OMg I have such news.... and I am still trying to process what has happened.... Months ago I submitted Gloria Gloria to the Royal Academy Summer Show and she was shortlisted.... That was incredible in its self... Then the BBC contacted me and asked me if they could follow my journey... and even though I was scared I said yes... and it has been quite the journey... Watch on iplayer to see if I got in and how that journey panned out...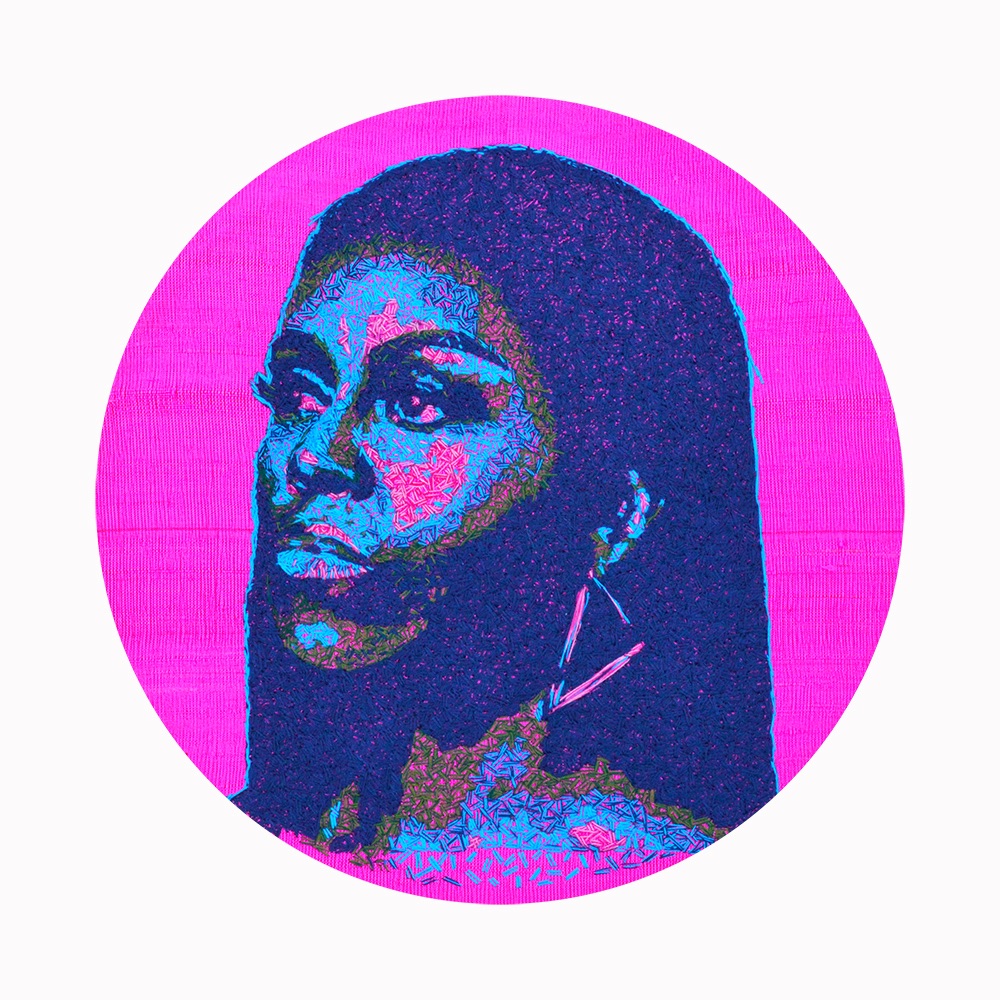 September 2021
September has arrived with its glorious hues and tones... and Claire is still having to hold her breath whilst she keeps her secrets until she is able to reveal all on Oct 2nd... at least she will be allowed to let one of her secrets out of the bag. She is almost fit to burst.
Exciting times are ahead as she waits ot hear if she has been selected for the Ing Discerning Eye exhibition, which she was very lucky to be included in last year.
Work has started in earnest on her Trauma Project The adventures of Blossom Small. Claire faces a lot of challenges with this project, both emotionally and technically, as she will be using 24 carat gold thread, applying her version of Kintsugi. Where things become beautifully broken, and the mending is visible.
Whilst all this is happening, she is looking for more brave pants to submit to another exhibition. The process of submission is always daunting for artists, as art is subjective and they either like your work or they don't. Its important to develop a strong, thick skin for this process and to keep on trying.
August 2021
So much has been going on in the last few years. Claire has found her brave pants, committed to her journey and has put herself out there in the big old world.
Since making this decision to focus only on her art practice Claire has had some exciting achievements. To mention a few she was a finalist in the National Needlework Awards, won the Marshwood Vale Prize for Applied Art and became a columnist and features writer for Be Creative With Workbox.
The pandemic and all the lockdowns made it hard for all artists and everyone really, with many having to think outside the box for how to proceed with their lives and careers. Claire has used this as an opportunity to sharpen her focus.
Currently she is working on a series of projects, Project Woman, Bra Vo, Blossom Small, alongside submissions for large exhibitions, her first commission and a collaboration in the pipeline. Busy times ahead... she also has something super exciting hapening with the Royal Academy Summer Exhibition, but she can't tell you just yet.... its a secret ...