Not my circus, not my monkeys. So this piece was created for those days when I am avoiding stress and trying to keep my world calm. This is a reminder to myself that I do not have to get involved or take it on board.
Long and short stitch are great for building up areas of tone. I use one or two threads, so it takes a really long time and the stitches are generally very tiny.I am always learning and trying new techniques, alot of them I make up myself.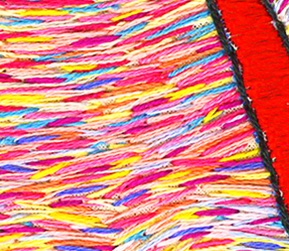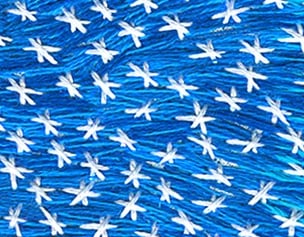 Embroidery is the star...
The joy of creating work from thread is extraordinary. Layering up colours can help you achieve the most amazing imagery.